UI-PS was set up to work with existing clients & through acquisition we now offer alternative services.
Snagging reports for New build properties
Legionella Risk Assessment
EPC's Domestic & Non-domestic EPC's
PAS 2035 Retrofit Site Assessments
Legionella Risk Assessment
Full Itinerary of Property services

Energy Performance Certificate
Domestic EPC service
Under the Energy Performance of Buildings (England and Wales) Regulations (EPBR), it is a legal requirement to produce an Energy Performance Certificate (EPC) for buildings constructed, sold or let after 2008 in the UK.
An EPC will provide an energy rating from A to G and it indicates the energy efficiency of the building fabric and the heating, lighting systems to name a few of the elements that contribute to the calculation & performance rating. 
Domestic and non-domestic EPCs inform prospective buyers or tenants about the building's energy performance. A EPC can be valid for up to 10 years if no major renovation occurs to the building.
M.E.E.S (Minimum energy Efficiency standards)
From 1 April 2018, all rented property (both domestic and non-domestic) which is to have a new tenancy must have an EPC rating of at least "E". This requirement also applies to all renewal tenancies to the same tenant for the same property on or after 1 April 2018
Properties For Sale are not effected by M.E.E.S currently
From April 2018, landlords will be required to achieve a minimum rating of E on the EPC for their rental property. Unless there is an accepted exemption, landlords face a penalty of up to £4,000 for failure to meet the minimum efficiency grade
How important is EPC rating?
EPCs include information about the property's energy use and costs as well as recommendations about how to make it more efficient and cheaper to run. Properties are ranked from A to G, A being the most energy efficient. … As such rating will be especially important to landlords looking to buy a property to let.
Non-domestic EPC service
When to commission an / when NDEA EPC's are required
When a commercial building over 50m2 is built, sold or rented a non-domestic EPC is needed.

Assessments on properties under 50m2 can still be carried out at the owners / occupiers request.
A non-domestic EPC will:
An EPC will provide an energy rating from A to G and it indicates the energy efficiency of the building fabric and the heating, ventilation, cooling and lighting systems. Domestic and non-domestic EPCs inform prospective buyers or tenants about the building's energy performance. In contrast to DECs that are produced annually, an EPC can be valid for up to 10 years if no major renovation occurs on the building.
Minimum Energy Efficiency Standards (MEES)
In 2018, a new legal standard for minimum energy efficiency was applied to rented commercial buildings. This change made it unlawful to rent or lease a commercial property with an Energy Performance Certificate (EPC) rating below an E. This will expand to include existing tenants/leases from 1st April 2023.
Our Energy Assessors can help organisations be compliant with the MEES legislation by producing a clear report showing all relevant recommendations and how they can improve their asset ratings to be able to reach the 'E' rating. Whether there is a valid EPC in place or not, we can calculate the current asset rating and offer cost-effective solutions to achieve compliance.
From 1st October 2008, all non-domestic buildings on construction, sale and rent will require a Non-Domestic Energy Performance Certificate (NDEPC) and a Recommendation Report (RR).
This information will help owners and occupiers make their building more energy efficient and allow potential buyers and tenants to compare the energy performance of different buildings.
This is being phased in from 6th April 2008 for buildings with a floor area of > 10000m². In July 2008, this will extend to buildings with a floor area of > 2500m².
By October 2008, all larger public buildings will require an annual Display Energy Certificate (DEC) highlighting their energy performance. This is to be displayed prominently in a place visible to the public. These buildings will also require a DEC Recommendation Report (DEC-RR) providing recommendations for energy improvements each seven years.
M.E.E.S (Minimum energy Efficiency standards)
From 1 April 2018, all rented property (both domestic and non-domestic) which is to have a new tenancy must have an EPC rating of at least "E". This requirement also applies to all renewal tenancies to the same tenant for the same property on or after 1 April 2018
Properties For Sale are not effected by M.E.E.S currently
Buildings exempt from the need to have an EPC?
Places of worship.
Temporary buildings that will be used for less than two years.
Stand-alone buildings (less than 50 square metres of floor-space)
Industrial sites, workshops and non-residential agricultural buildings that don't use a lot of energy.
What is the fine for not having an EPC?
The penalty for failing to make an EPC available to any prospective buyer or tenant when selling or letting non-dwellings is fixed, in most cases, at 12.5 per cent of the rateable value of the building, with a default penalty of £750 where the formula cannot be applied.
Legionella Risk Assessment Management
Health and Safety Executive have issued new Legionnaires' disease guidance. The Health and Safety Executive has issued new guidance for employers and those in charge of premises, e.g. landlords. The guidance aims to address the potential for man-made water systems to be a source for legionella bacteria growth. Legionellosis is the collective name given to the pneumonia-like illness caused by legionella bacteria. This includes the most serious legionnaires' disease, as well as the similar but less serious conditions of Pontiac fever and Lochgoilhead fever.
Read More
The changes now mean that all residential lettings (Landlords) are required & are duty bound as a "care of duty" to the tenants of their properties to have a full Legionella risk assessment carried out to assess the risk of the properties, which then allows for a suitable control scheme to be implemented. This guidance is for duty holders, which includes employers, landlords & those in control of premises and those with health and safety responsibilities for others, to help them comply with their legal duties. These include identifying and assessing sources of risk, preparing a scheme to prevent or control risk, implementing, managing and monitoring precautions, keeping records of precautions and appointing a manager responsible for others.
The guidance gives practical advice on the legal requirements of the Health and Safety at Work etc Act 1974, the Control of Substances Hazardous to Health Regulations 2002 concerning the risk from exposure to Legionella and guidance on compliance with the relevant parts of the Management of Health and Safety at Work Regulations 1999. UI-PS are fully qualified & insured to carry out Risk Assessments & Management & consultancy & Reviews on residential properties all of our Assessors & staff are trained to BS 8580 L8 standards & have accredited qualifications gained from IoSH Certification & Accreditation
Professional Floor Plans
Floor Plans are now considered an essential document for estate agent's brochures, particulars and websites. They provide the client and staff & contractors with a visual layout of the property without having to make a visit. Saving both client and staff vital time of viewings that do not meet the customers requirements. Previously, agents and landlords alike have only provided photographs to potential buyers/tenants but Floor Plans are fast becoming a minimum requirement when marketing a property.
Read More
We pride ourselves in providing high quality and accurate floor plans within 48 hours of the site visit. We use the most up to date software technology to create a fully versatile and bespoke floor plan of the property
Our floor plans are available in 3D or 2D. Floor plans are suitable for marketing and layout purposes only. Most Estate Agents would consider that a straight forward floor plan forms an integral part of any sales brochure produced to market a property. This type of Floorplan allows visualisation of the layout for both agency staff and home buyers. Room dimensions are measured and drawn precisely but other fixtures and fittings (if noted at all) are approximated. Drawings are usually presented as PDF or hardcopy.
Our staff are trained and certified & accredited by Quidos Developments
We offer 1 off floor plan visits as well as package deals for EPC's & & floor plans as a complete package.
Independent Internal Snagging Reports for New build properties
In addition to our Inventory services we offer a snagging maintenance inspections and reports for all new build or refurbished properties which documents and photographs the final finish quality. These property inventory services are ideal for landlords abroad who are unable to visit their new property or any landlord who would like a keen eye to check over any works carried out on their property.
Read More
The snagging report carried out by one of the property inventory clerks will highlight in fine detail any issues that require attention or repair and is an ideal document to hand to the developer/builder to provide them with the list of snags that need resolving before someone moves in. Please feel free to contact us to discuss our Snagging Maintenance Inspection Services or any other property inventory services in London and the South East.
PAS 2035 RETROFIT SITE ASSESSMENTS
What is PAS 2035?
PAS 2035: Specification that lays out all retrofit energy efficient enhancements to the UK's existing housing stock.
PAS 2035 is the over-arching document in the retrofit standards framework. Within this framework, TrustMark holders will be required to comply with this standard when carrying out any domestic & Non domestic retrofit work. All the other standards referred to in this PAS are also part of the retrofit standards framework.
Statutory national targets suggest that to combat the threat of climate change, a substantial reduction of greenhouse gas emissions needs to be made. To ensure this happens, significant improvements must be made to the energy efficiency of the UK's building stock, specifically the vast majority of its 27 million domestic buildings.
PAS 2035 supports work towards achieving this and the Near Zero Energy Buildings (NZEBs) target in-line with new EU objectives.
To achieve these targets, this PAS works towards the objective by championing technically sound and responsible domestic retrofit work. This includes the improved functionality and durability of buildings, as well as improved energy efficiency, reduced environmental impacts of buildings, and by minimising the performance gap that occurs due to the shortfall of perceived reductions in fuel use, fuel cost and carbon dioxide emissions.
Read More
PAS 2035:2019 Retrofitting Dwellings for Improved Energy Efficiency
PAS 2035:2019 was sponsored by the UK Government's Department for Business, Energy and Industrial Strategy (BEIS). This is the key document in a framework of new and existing standards on how to conduct effective energy retrofits of existing buildings, it covers how to access dwellings for retrofit, identify improvement options, design and specify Energy Efficiency Measures (EEM) and monitor retrofit projects.
The standard drives the 'whole house approach' including the 'fabric first' methodology. It defines the qualifications and responsibilities of individual retrofit roles and respective activities required prior and post EEM installation.  It also includes a risk assessment process that builds incrementally robust requirements depending on what requirement path (A, B, or C) the retrofit project is assessed to fall within.
It is not possible to be certified to PAS 2035:2019 in the way that it is with PAS:2030. In the case of PAS 2035:2019, TrustMark will deliver of the compliance monitoring function rather than the certification bodies. TrustMark Registered Businesses carrying out work within its scope are required to be compliant with its requirements; subject to the transition arrangements outlined below.
PAS 2035 is inextricably linked to PAS 2030:2019, which is the new industry specification to replace PAS 2030:2017 and is the standard to which all energy efficiency installers must be certificated and compliant.
The standards framework has been revised in response to industry learning on good practice and the recommendations of the Each Home Counts review. As such the new specifications PAS 2035:2019 and PAS 2030:2019 came into effect from 30th June 2019
PAS 2035 comprises the following main elements
The Retrofit Assessor
Undertakes an assessment based on the following criteria; an Occupancy Assessment, an Energy Assessment and a Condition assessment of the property. These elements will form sufficient data to allow the Retrofit Coordinator to outline a Medium-Term Improvement Plan for the domestic property in question.
The Retrofit Coordinator
The Retrofit Coordinator forms the fulcrum of the Retrofit process. By gathering the data collected by the Retrofit Assessor, the Coordinator will build and draw-up the Medium-Term improvement plan which will span a period of 25 years. Before any retrofit installation work can commence, the Coordinator must be confident that all condition related reports are appropriate to the building in question and, crucially, of good accuracy. It is also the Retrofit Coordinator's responsibility to arrange the design of the measures outlined in the Assessor's report and to commission the installer to carry out the work. Throughout this process the Coordinator will act in the best interests of the domestic property's owners.
Retrofit Designers & Advisors
Retrofit Designers will undertake the design improvement element of the process, especially those that concern junctions that comprise multiple improvement functions. Retrofit Advisors will deliver face-to-face advice to homeowners, throughout the retrofit process, this will include potential alterations to improve energy consumption and any other factors that may be necessary.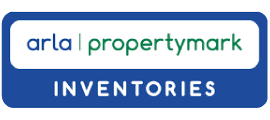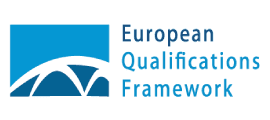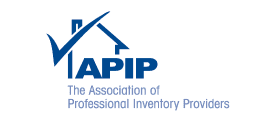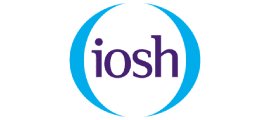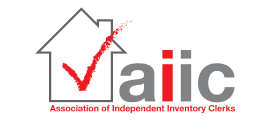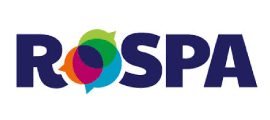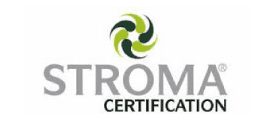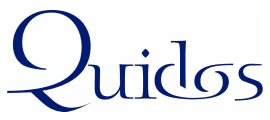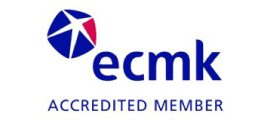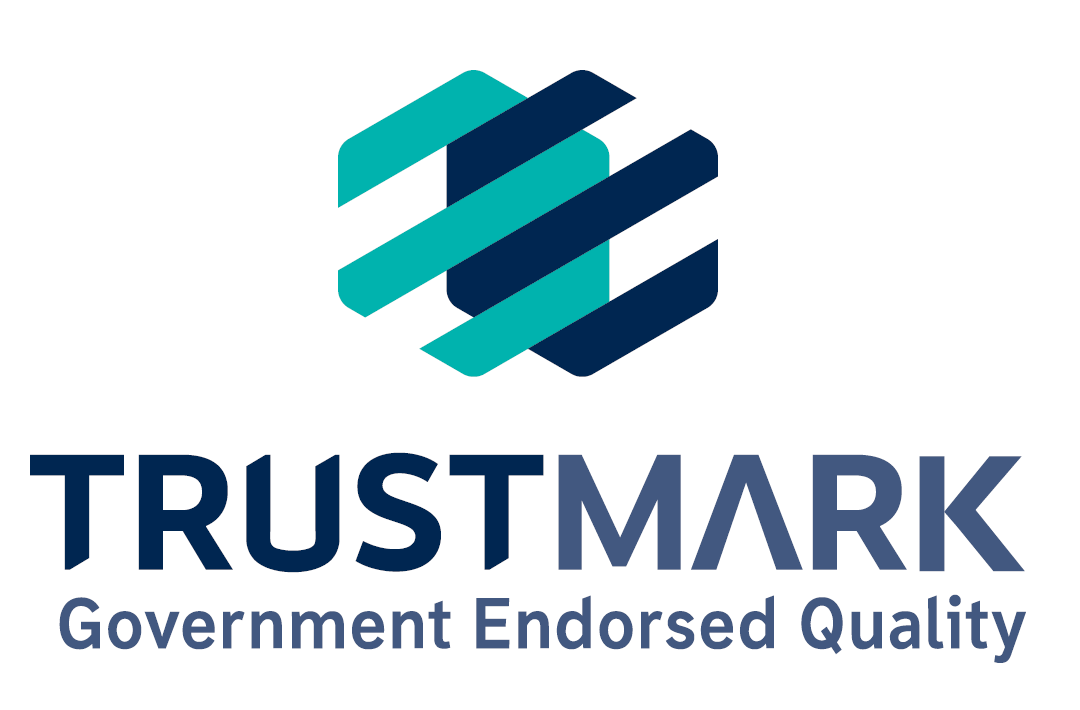 If you are looking for a reliable & reputable Property Services Company to deliver quality services and remove one of the headaches associated with letting property, you've come to the right place. 
office@urbaninventories.co.uk
Mon. – Fri. 09:00 – 18:00
Sat. 10:00 – 16:00
Sun. Closed*
Office hours
Monday to Friday
09.00 – 18.00